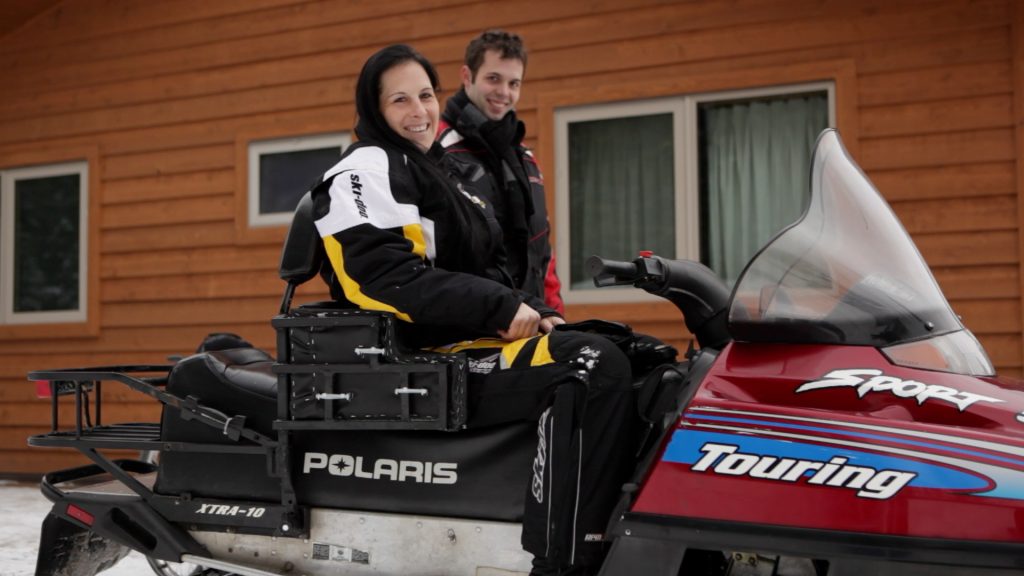 Adapted snowmobiling for persons with disabilities
Quebec is the birthplace of snowmobiling. In the 1930s, Joseph-Armand Bombardier invented the first version of the snowmobile as a way to overcome rural isolation in winter. Since then, the snowmobile has become emblematic of Quebec. Foreign visitors often enjoy a good laugh the first time they see a "snowmobile crossing" sign! A symbol of freedom, snowmobiles allow riders to explore and discover all the beauty that Quebec winters have to offer. Even better—if cars can be adapted, so can snowmobiles!
Arctic Aventure offers the most inclusive snowmobile experience in the province. A small, human-scale company, it focuses on three essential values: safety, camaraderie and creating a successful holiday. Arctic Aventure offers a variety of snowmobile vacation packages, from half-day outings to more challenging one-week excursions, throughout the beautiful regions of Lanaudière, Mauricie and the Laurentians. Service is tailored to guests' needs, regardless of their disability. In some cases you can even drive your own snowmobile! An unbeatable feeling of freedom, it's the perfect Quebec wilderness escape!