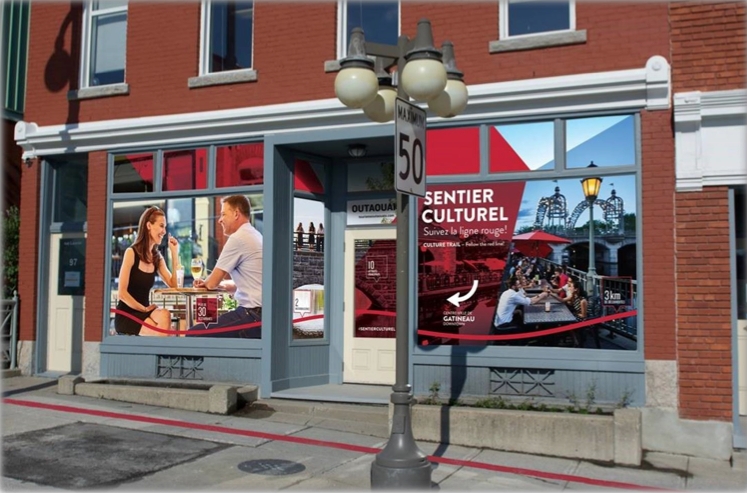 Discover Gatineau
Located in western Québec, Gatineau is only two hours 30 minutes from Montréal and a little over five hours from Québec City. It's home to about 300,000 people and, being located on the Ottawa River's north shore, right across from Ottawa—Canada's capital.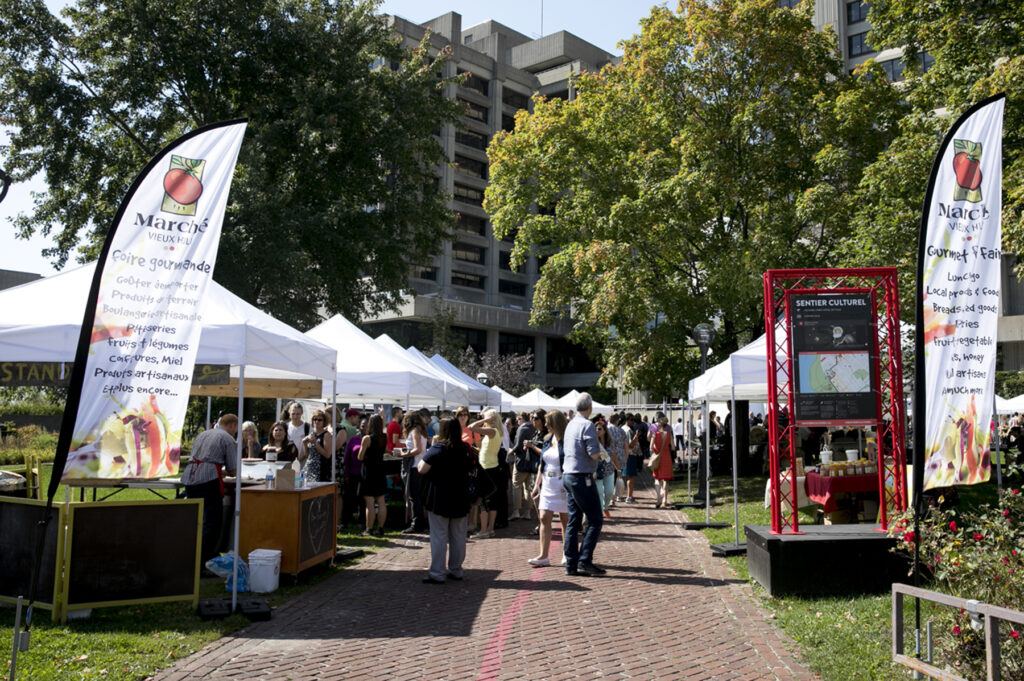 Gatineau and its accessibility
Gatineau has plenty to offer! Have a great time exploring Gatineau's city centre at your leisure. It has markets, pretty boutiques and a culture trail, marked on the ground in red, leading to the city's main attractions. For example, this urban pathway will bring you to the Canadian Museum of History—a regional must-see! Here you'll learn about the history of Indigenous peoples up to the present day. Countless stories, artifacts and treasures away you. However, you might need companion assistance for the Canadian Children's Museum exhibition hall since its hallways are narrow, but the rest of the museum is accessible and easy to navigate.

If you want to visit other cultural sites, head to the Symmes Inn Museum. At this national historic site, you'll get to enter a classified heritage building and learn about this monument's unique history. You might also like the L'Imagier Art Centre, a venue with beautiful contemporary art exhibitions and a lovely park with accessible paths along the riverfront.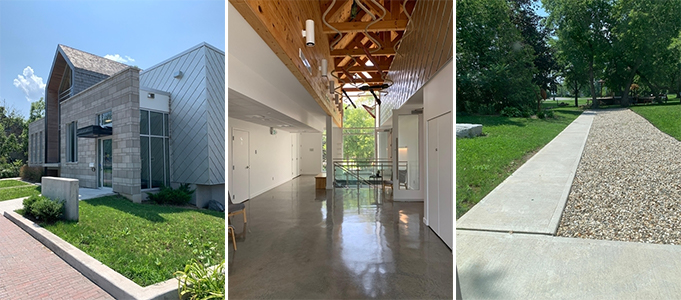 Pour les amoureux des balades, poursuivez votre route vers la rue Jacques-Cartier, cet aménagement fait partie des chemins d'eau. Vous y trouverez des panneaux d'informations pour vous instruire et développer vos
If you love getting fresh air, visit the Jacques-Cartier Street project on the Chemins d'eau tourist route. You'll find information panels there to educate yourself and expand your regional knowledge. Explore the various docks along the river at your own pace.

If you're a gambler at heart, Casino Lac-Leamy is an accessible establishment where you can have fun and quench your thirst for entertainment.
Dine in Gatineau
Some of the hotels listed further below have accessible bars and restaurants. The city also has some great dining spots. Here are a few that caught our eye.
For local cuisine, establishments such as Boston Pizza, St-Hubert rotisserie and La Station are great places for casual dining. For a quick drink, Les Brasseurs du Temps has a great beer menu. For Italian food lovers, La Squadra and Piz'za-za Restau Bar à vin are good choices. Lastly, for the gourmets, Les vilains garçons is a France-inspired restaurant.
Stay in Gatineau
Here is a non-exhaustive list of accessible or partially accessible hotels. Spend some time looking over Kéroul's information sheets to see if the suggested establishments offer the services you need:
Four Points by Sheraton Hotel & Conference Centre Gatineau-Ottawa
DoubleTree by the Hilton Gatineau-Ottawa Hotel