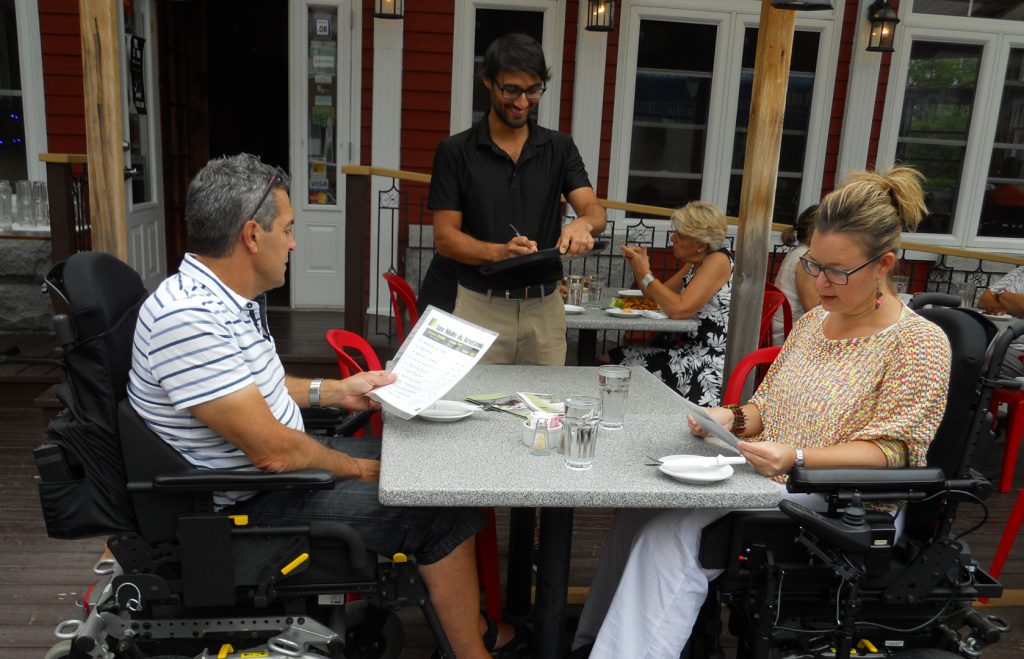 Victoriaville, « Destination for All » certification
Kéroul and Victoriaville are proud to announce that Victoriaville has been named as the first-ever "Destination for All." The city was awarded the three-star certification thanks to its accessible infrastructure and tourism amenities. As part of the pilot project leading up to the program's implementation, on-site inspections were carried out to ensure that certification requirements were in line with municipal realities.
"This new certification builds on a broad municipal initiative to make our city inclusive, healthy and safe," said André Bellavance, Mayor of Victoriaville. "It also acknowledges the outstanding work that is being done in our community." André Leclerc, President and CEO of Kéroul, said that "We are pleased to have been able to test this innovative formula with such a dedicated partner. We would also like to thank the Office des personnes handicapées du Québec (OPHQ) for the financial support that made this pilot project possible."
What is a Destination for All?
A "Destination for All" is a municipality that offers varied, accessible and high-quality tourist amenities to people with disabilities. It is a place with a highly welcoming culture where visitors with disabilities (whether motor, auditory, visual, cognitive, language or speech-related) can enjoy an extended stay and sleep, eat, visit, shop and enjoy a wide range of day-to- day activities in an obstacle-free environment. Kéroul awards the certification after completing a review of the available services. From one to five stars can be awarded.
Certification program open to all
Quebec municipalities in fall 2017 The goal of the Destination for All program is to develop a network of accessible destinations. Following on the success of the Victoriaville pilot project, Quebec municipalities will be invited this fall to submit applications so that they too can be named Destinations for All. There's more to come in this developing story!