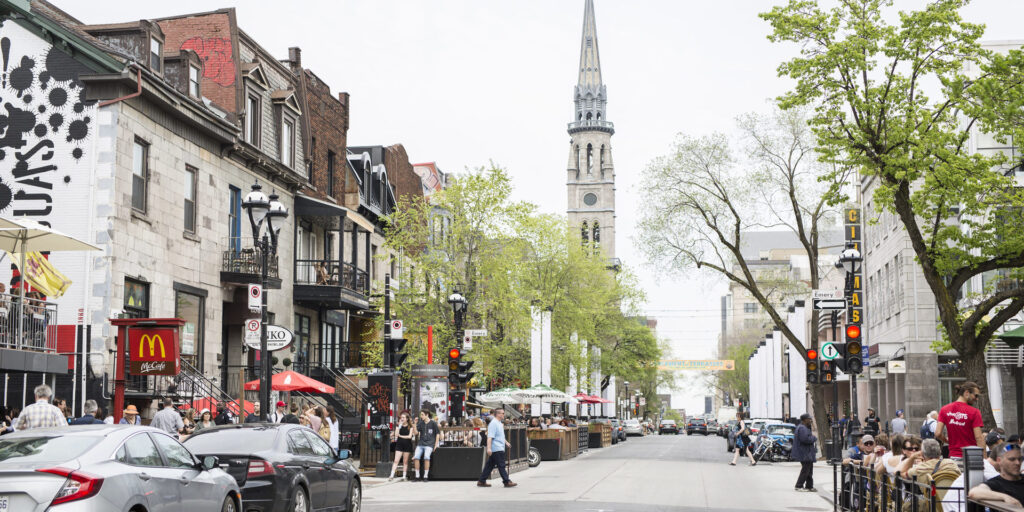 Visit a Latin Quarter accessible to all
The lively Latin Quarter is popular with students, particularly on account of its friendly nightlife. The neighbourhood is home to the vast Université du Québec à Montréal, which mingles with independent theatres and French cinemas, while Saint-Denis street is full of trendy bars and restaurants. Concerts, festivals and artistic events are held in Place Émilie-Gamelin, a popular meeting place, especially in summer.
Most restaurants and bars have a sill at the door, but many attractions are accessible.
7 accessible points of interest in the Latin Quarter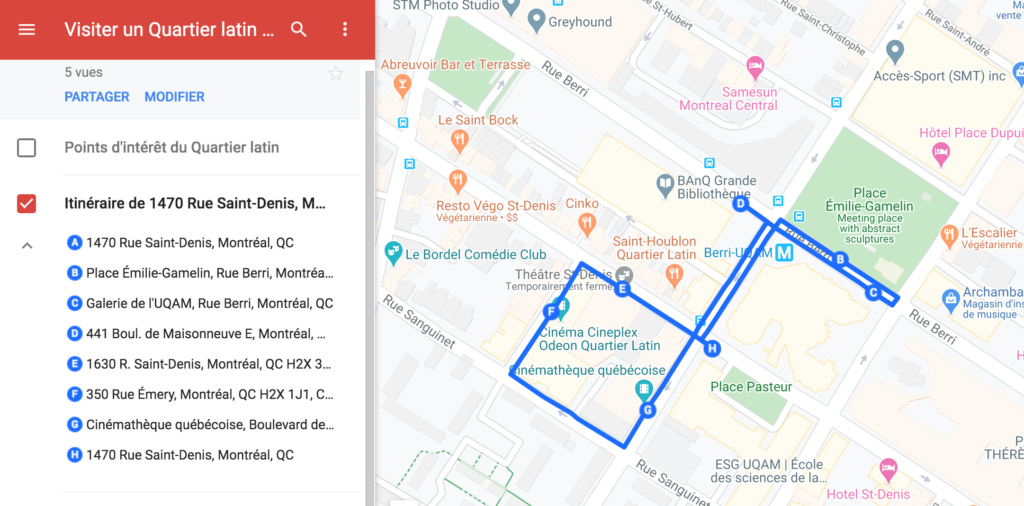 Take a moment to visit some of the accessible or partially accessible points of interest along an itinerary near Berri-UQAM station, each totalling less than a kilometre.
Place Émilie-Gamelin
Galerie de l'UQAM
Centre Pierre-Péladeau et salle Pierre-Mercure
Grande Bibliothèque (Bibliothèque et Archives nationales du Québec)
Théâtre Saint-Denis
Cinéma Cineplex Odeon Quartier latin
Cinémathèque québécoise
Consult the individual fact files for all the technical details and photos illustrating accessibility.
Place Émilie-Gamelin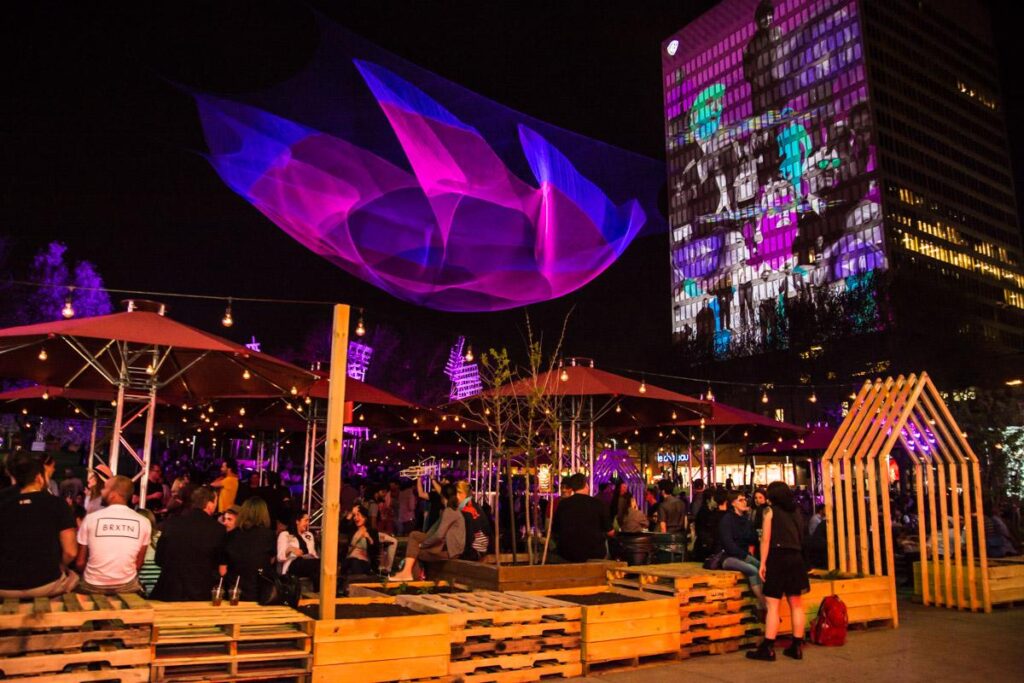 Place Émilie-Gamelin is a great meeting place where art is constantly in the spotlight. Musical reviews, circus performances and photo exhibitions are held there all year round. There is a bar open during the summer months in the central square.
The area is fairly wheelchair friendly, although some sections have steeper grades. There are portable washrooms available on site during the summer, behind the bar.
UQAM's cultural spaces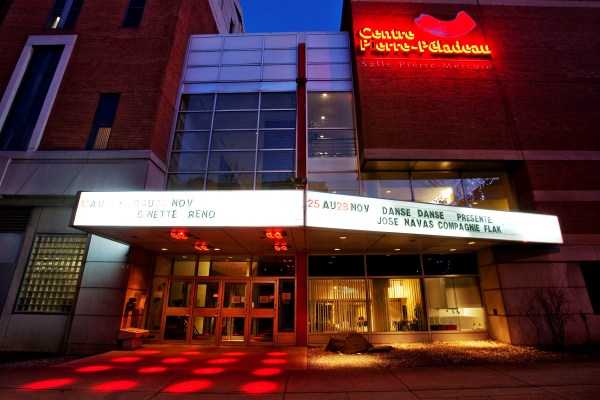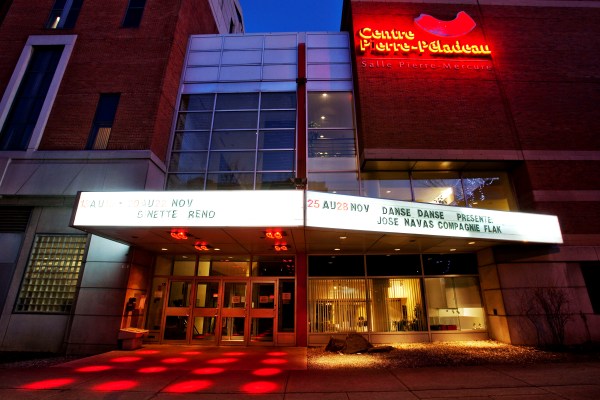 The Galerie de l'UQAM is a university gallery dedicated to contemporary art. Committed to research and the production of knowledge, the institution disseminates the knowledge it generates through exhibitions, public programs and a variety of publications. It produces and presents exhibitions of contemporary art from Quebec, the rest of Canada and around the world, most of which is curated by renowned artists. It is easy to get around, but the washrooms near the elevators are only partially accessible.
The Centre Pierre-Péladeau admirably addresses the needs of the cultural community. It houses the magnificent Pierre Mercure Hall, an architectural gem, unanimously praised by critics and audiences alike for its acoustic qualities, warmth and comfort. An elevator provides easy access to the different levels of the auditorium, where there are reserved seats at the front or back. The room is equipped with an FM broadcasting system.
The design centre at the UQAM's Pavillon du design is also well worth a visit. The free temporary exhibitions are always outstanding! They illustrate historical and current trends in graphic, industrial, urban, architectural and fashion design.
Saint-Denis Theater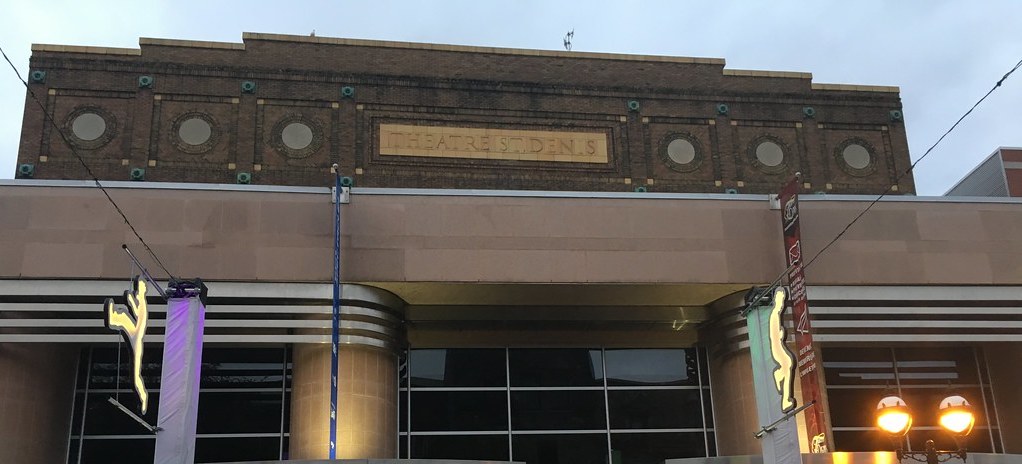 The Saint-Denis Theatre is one of the most prestigious and modern theatres in the city. This mythical cultural venue offers a uniquely welcoming space for variety shows, including comedy, song, musicals, or any other type of professional-level show or event.
The theatre is easily accessible, but its washrooms only partially. The reserved seats are at the rear and on the sides. There is also an assistive listening system.
Cineplex Odeon Latin Quarter Cinema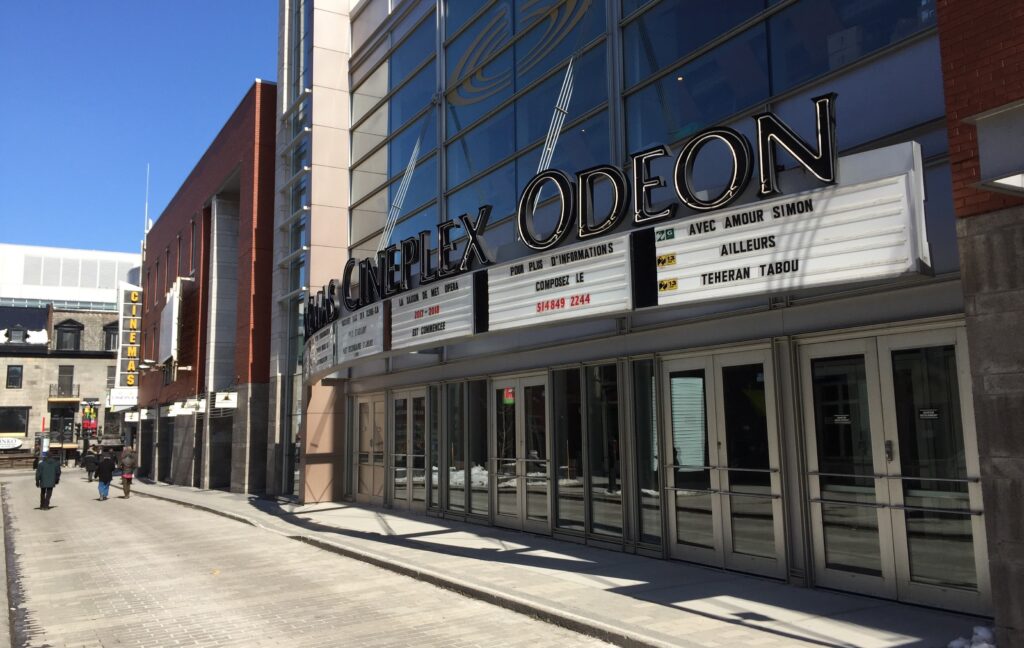 The Cineplex Odeon Quartier Latin is a traditional movie theatre well suited to its neighbourhood. The program is profuse with French-language films and special presentations of cinematic hits from all eras.
Reserved seating is available at the rear or centre, and the washrooms are accessible. Video description or captioning services are available. Other services are detailed on the Cineplex website.
Grande Bibliothèque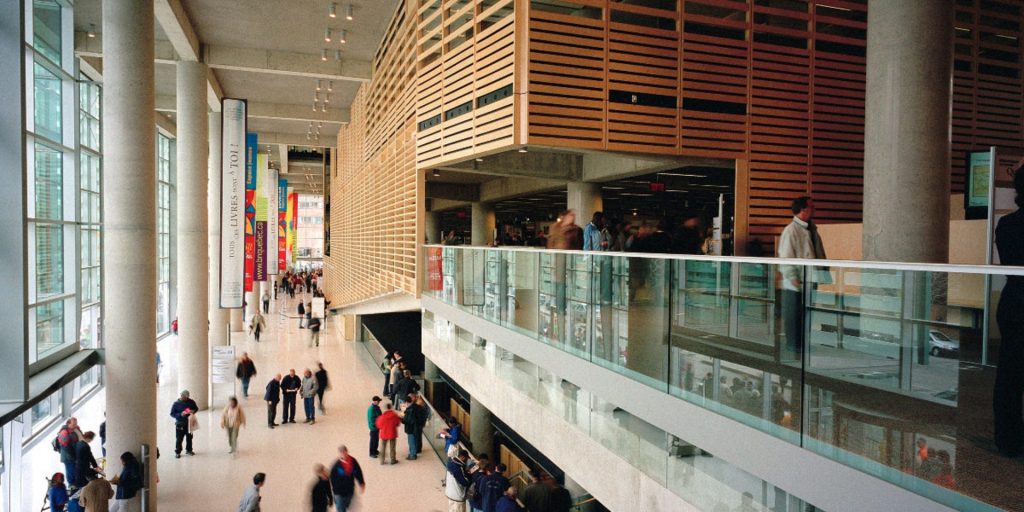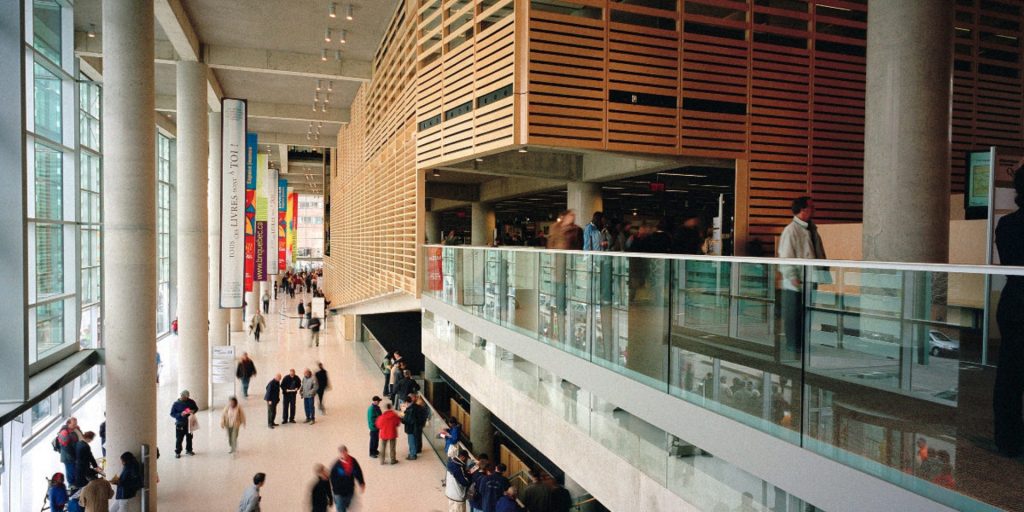 A window on the world, the Grande Bibliothèque is the largest public library in the French-speaking world. Accessible virtually to all citizens, this facility also offers a venue and services accessible to Quebecers with physical, sensory or intellectual disabilities. More than 44,000 weekly visitors come to browse through the six brightly lit floors of this building designed by three Canadian architects.
As indicated in the article titled Infrastructure et services adaptés de la Grande bibliothèque (the library's infrastructure and adapted services), the BAnQ has a lot to offer its varied users. There are collections for different sensory needs and several adapted computer stations.
Cinémathèque québécoise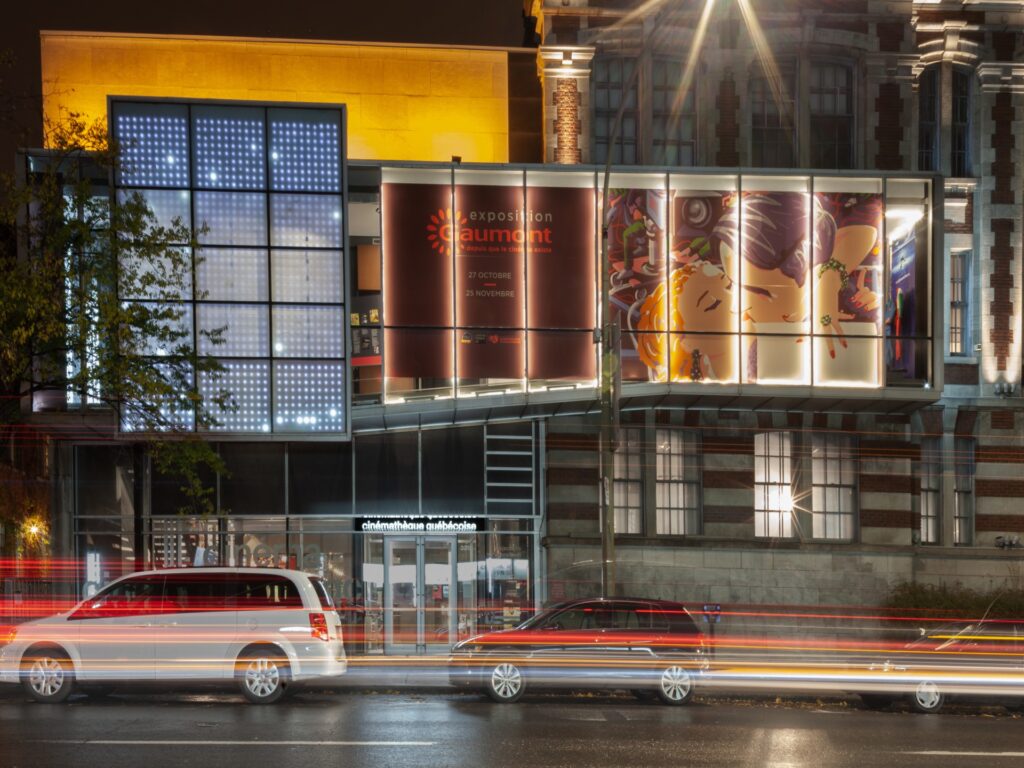 The Cinémathèque québécoise is the museum of motion pictures! It houses Canada's largest collection of film, video and television archives, as well as posters, photographs, equipment, costumes and set pieces. The Cinémathèque's program includes more than 1,500 film and video screenings from all eras and all countries each year! Even if movies are not your cup of tea, its charming lounge bar may well appeal to you.
Discover the Latin Quarter by metro via Berri-UQAM
Explore the city without a car thanks to the Montreal metro! While this mode of transport has many shortcomings in terms of accessibility, it can also bring you to several touring destinations. In fact, we have found 60 points of interest within 500 metres of the 16 accessible STM stations. Berri-UQAM station leads to the eclectic Village.


You can access the station through the entrance at 1470 Saint-Denis street, circled in red on the map. It is also possible to go through the Grande Bibliothèque or UQAM, but only when they are open.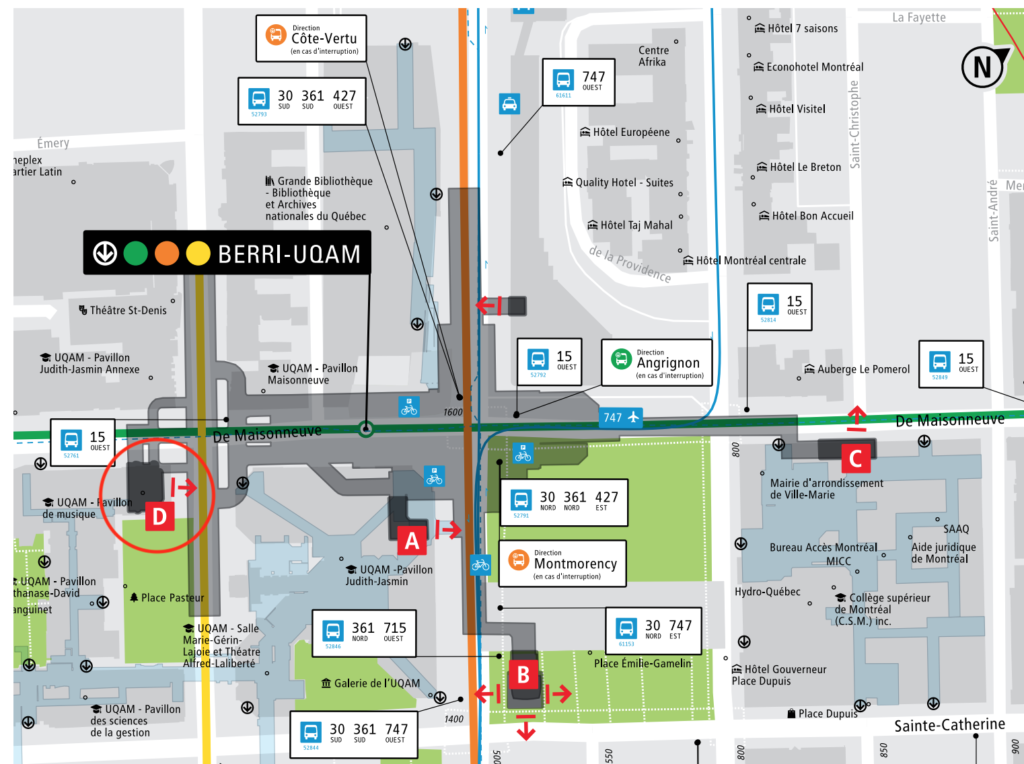 Enjoy your visit to the Latin Quarter, until late at night!