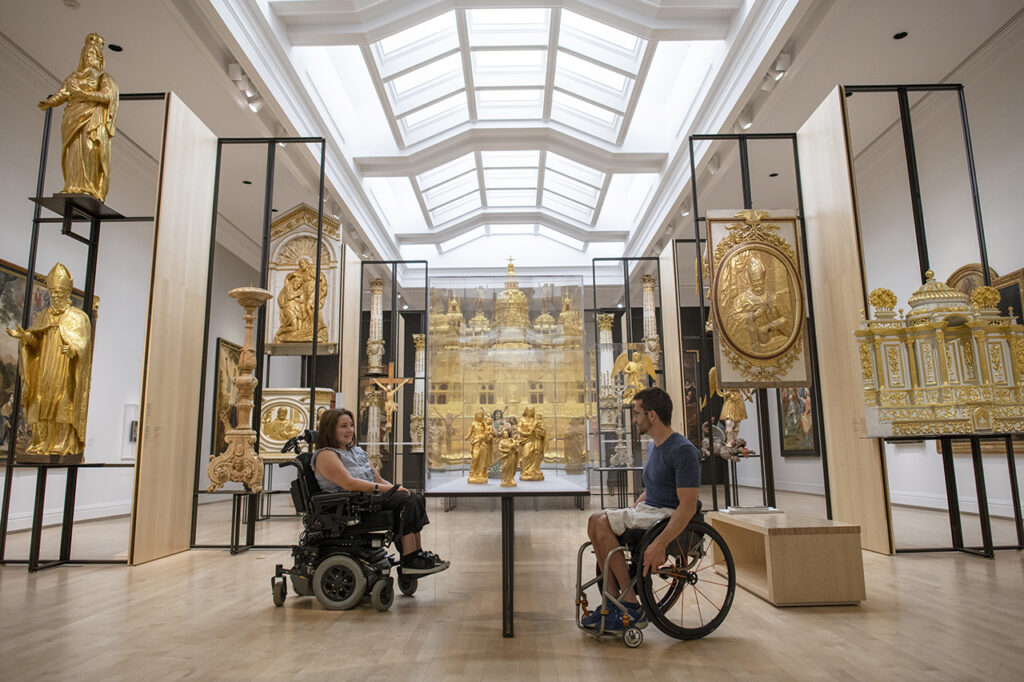 Welcome to the Musée national des beaux-arts du Québec
Located near the Plains of Abraham in Québec City, the Musée national des beaux-arts du Québec invites you to explore and retrace the history of Québec art with the largest collection of works in the region.
You'll be enchanted by more than 38,000 works of art, from the 17th century to the present day, displayed in four pavilions of outstanding architecture.
The exhibitions
At any time, you can discover 350 years of artistic expression in Québec; collections that introduce you to artists from here and elsewhere, tracing the history of art in Québec. You'll take pleasure strolling through Québec collections of contemporary art, decorative arts and design, Inuit art, and the imposing sculptures of David Altmejd. Certain rooms are also dedicated to local painters such as Fernand Leduc, Jean-Paul Riopelle, Alfred Pellan and Jean-Paul Lemieux.
The museum also hosts a number of temporary exhibitions showcasing great painters, sculptors and designers from all over the world. To keep up to date on the exhibitions that can be seen, go directly to the Musée national des beaux-arts du Québec website: https://www.mnbaq.org/en
Adapted services
The Musée national des beaux-arts du Québec strives to be accessible to everyone. For people who use mobility aids, ramps facilitate access to the museum and all the exhibition rooms are accessible.
The museum provides wheelchairs free of charge for visitors, in exchange for an ID. Also, on request, guided tours are adapted for groups or people with disabilities.
Museum map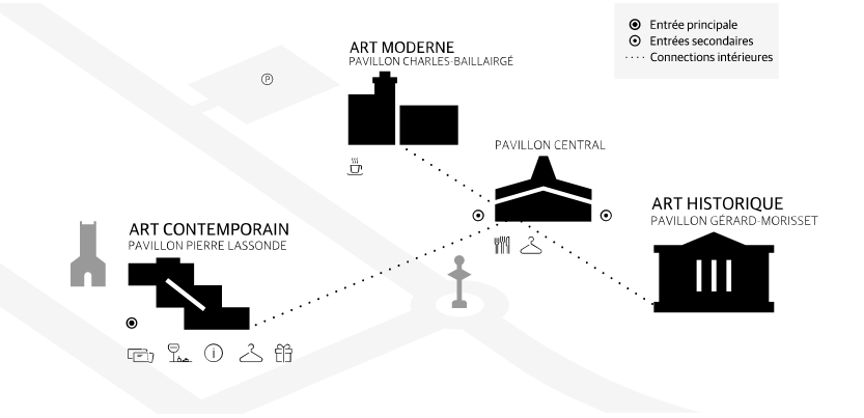 For more details on the museum's accessibility features, go to : keroul.qc.ca